Unbox a Truly Global Career !!
High Quality Personalized training for the SAT
Why should you take the SAT?
If you are a high school student and you want a prestigious degree from the top ranked universities in the world, SAT is your best bet.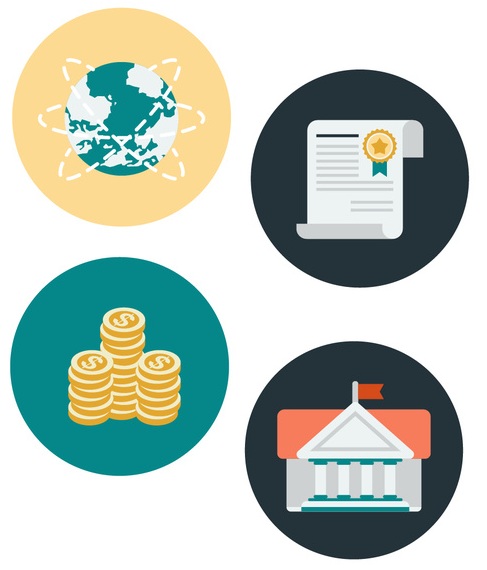 More than 5000 colleges in as many as 85 countries accept the SAT score for admissions in undergraduate programs such as Engineering, Architecture, Law, Business, Arts, etc. Most of the Top colleges in the world such as Harvard, Stanford and MIT accept SAT. Top Colleges in India that accept SAT are IIMs (for their 5 year integrated BBA+MBA), Symbiosis, VIT, NMIMS, Jindal, etc.
Having SAT scores could make students eligible for the scholarships that require them. In 2019, students who took the SAT and opted-in to Student Search Service were connected to $33 Million in scholarship opportunities. 
A strong score on the SAT may show colleges your potential if your GPA does not accurately reflect your ability. This is a way to demonstrate to college admissions committees how far you have advanced academically throughout your high school years.
SAT tests only English and Mathematics
SAT doesn't have science sections. It tests your Language and Numerical Skills. There is no Calculus, Trigonometry, Vectors, etc., in SAT. Some colleges require a mandatory SAT Subject test, however, for most programs a simple SAT score is sufficient.
Competition Forum SAT Program Outline
120 Hrs of Intensive Training
Dedicated Mentor for Eatch Batch
Flexible Batch Options
Testing With AI based Score Predictor
Notes, E-books and Videos
One-to-One Doubt Solving
Speed Techniques & Strategies
Admission Counselling
Personalized Training

Get Personally trained by our highly experienced SAT Mentors
Student "Centric" Courseflow

Learn from the Basics and move towards higher concepts.
Testing & Analysis

Regular Tests & Analysis to ensure that you reach your desired score
24/7 Support

Connect with us anytime of the day. We are with you through and through.
Competition Forum SAT Prep Program Structure
FOUNDATION TRAINING – 60 hrs
Star with a Diagnostic Test and detailed Analysis of your score projection. Understand the nuances of your examination. Learn the core concepts of English and Mathematics.
ADVANCE TRAINING MODULE – 40 hrs
Technique and Strategy based teaching to tackle the toughest questions in your examinations. Sectional Tests and Full Length Tests with AI based score predictor.
TESTING & STRATEGY MODULE – 20 hrs
High Difficulty Full Length Tests , personal counselling and revision of weak areas. One-to-One Doubt Solving and revision with focus on score improvement.
Get to Know the SAT
About
Exam Pattern
Sylllabus
Eligibility
About
The SAT is a standardized test
that evaluates verbal and mathematical ability in college applicants. Students
usually take the test in their junior and/or senior year of high school.The
2016 version includes two required sections (Evidence-Based Reading and
Writing, and Math), along with an optional Essay section. One of the most
important new features of the 2016 SAT is expanded scoring. Students receive
composite scores of 400 to 1600, built from the Evidence-Based Reading and
Writing and Math section scores of 200 to 800. Test-takers are also given
scores for individual tests within the sections in addition to sub-scores on
specific verbal and mathematical skills. Cross-test scores reflect student
performance on certain analytical abilities that are assessed in both required
sections. Essays are scored separately by two independent readers, and these
essay scores do not affect any other scoring area.
Exam Pattern
SAT exam pattern comprises of two sections – Evidence-based Reading and Writing (EBRW) and Math, with an optional essay section. Both sections, EBRW and Math, are scored on a range of 200-800.  Even though optional, SAT essay score is required by a number of colleges during the application process. The score range for SAT Essay section is 2 to 8. 
Both sections of EBRW questions are multiple-choice questions
Math is divided into two sets of questions – one to be attempted without using a calculator and one with a calculator
Most of the Mathematics questions are MCQs; some questions are grid-ins i.e. students must solve and fill in the answer on the bubble sheet
The exam is 3 hours long. SAT with Essay is 3 hours and 50 minutes long.
There is a time limit of 100 minutes to attempt EBRW and 80 minutes for Math.
Sylllabus
Reading
This section is a part of the Evidence-Based Reading and Writing component of the SAT. It consists of 5 passages and a total of 52 questions. You are required to read and understand these passages and answer the questions that follow within 65 minutes.
Each 500-750 words-long passage may be taken from:
Classic or contemporary work of US or world literature
Document or speech related to the Constitution and founding of the US
A selection about economics, psychology, sociology, etc.
Each passage is followed by 10-11 multiple-choice questions with four answer choices. The questions can be broadly classified into the following types:
Main idea or central theme of the passage
Explanation or inference of a phrase used in the passage
Function of a phrase or sentence in the passage
Style, tone, perspective or attitude of the author
Evidence that supports a stance
Data analysis on the basis of diagrams, charts or graphs
At Competition Forum we expose you to the best of American Literature. We have compiled a collection of write-ups from top newspapers, journals and books. At Competition Forum you learn the nuances of critical reading.  
Writing and Language
This section is a part of the Evidence-Based Reading and Writing component of the SAT. It consists of 4 passages and a total of 44 multiple-choice questions. You are required to read and understand these passages and answer the questions that follow in 35 minutes.
Each passage may be taken from articles or write-ups related to:
Careers
Science
History or Social Studies
Humanities
Commonly-asked question types are based on:
Word choice regarding text, style or tone
Structural changes to ensure correctness or improve readability
Sentence structure, punctuation, grammar usage involving verb tense, parallel construction, subject-verb agreement, etc.
At Competition Forum, we teach you English Grammar the way it should be taught. Our grammar training is particularly suited to non-native English speakers.
Math
The Math component of the SAT has two parts: Math Test-Calculator and Math Test-No calculator. Math Test-Calculator has 38 questions to be answered within 55 minutes and Math Test-No Calculator has 20 questions to be answered within 25 minutes. The calculator part of the test involves complex calculations that necessitates the use of calculator. But if you are equipped with Competition Forum SAT techniques and strategies, you will not need to use a calculator even for complex quantitative problems. (click here to check SAT approved Calculators)
The Math test focuses on three core areas:
Linear equations with rational coefficients, system of linear equations(with no solution, finite or infinite solutions), linear inequalities in two variables and their systems, graphical representation of linear function.
Problem-solving and Data Analysis
Percentages; ratio and proportion; unit conversion; equation of line or curve using a scatterplot; two-way tables to calculate conditional frequencies and conditional probabilities; association of variables or independence of events; estimation of a population parameter; calculation of mean, median, mode, range and standard deviation in statistics; evaluation of reports to check appropriateness of data collection methods.
Passport to Advanced Math
Quadratic equations with rational coefficients; determination of the most suitable form of an expression; addition, subtraction, multiplication and division of polynomial equations; zeros and factors of polynomials, non-linear relationship between two variables, function notation, isolation of a variable by rearrangement of formula or equation.
SAT Essay
This is the optional component of the SAT. However, some universities require or recommend it. Check SAT essay requirements in your college of choice.
SAT essay allows you to demonstrate your reading, analysis and writing skills. You are given 50 minutes to read a 650-750 words-long passage and then write an analysis about how the author builds his or her argument. This type of question is a standard feature of the SAT essay. The passage, of course, varies each time. Keep in mind that you are required to analyse the author's arguments and to identify the underlying premises and assumptions. So, refrain from stating your opinion. Take a look at the SAT Essay Guide to know more.
Eligibility
Indian students who have completed their 12 years of school education successfully from any recognized Indian board or university can take SAT for admission in the different streams available at various American colleges.
Students in standards 11th or 12th are advised to take the SAT tests as they are for college admissions in USA
A valid Indian passport is a must for candidates appearing for the test
There is no minimum marks or age criteria for taking the SAT
Frequently Asked Questions
When is the SAT conducted every year?
The SAT is conducted five times a year (March, May, August, October, and December). 
Can I take the SAT more than once in the same year?
If the college requires you to submit your highest SAT scores then you can take the test as many times as you want and send your highest scores to the college. However, if the college requires you to send all your score reports, then it is recommended that you should not attempt it more than three times.
What is the difference between SAT and ACT?
ACT includes a whole section on Science which is not present in the SAT. Students from Science background can showcase their subject knowledge by taking the ACT.
How much time does it take to prepare for the SAT?
Competition Forum SAT Prep Program is of a duration of five months. This is at a normal pace (6 hr per week). The shortest duration to complete the course is three months.
How many Online Mock Tests does Competition Forum provide for the SAT?
Competition Forum App has more than 10,000 solved questions. We provide you with 100 online tests – Topic tests, Sectional tests and Full Length Tests. 
What is the average SAT score at Competition Forum?
In our 8 years of training experience we have been successful in maintaining an average SAT score of 1320. With this score you are eligible to apply to the top universities in the world.
Learn from the very best
Join our course see your dreams taking shape. We make sure every class is easily understood, and that all students reach the same level of expertise needed for today's competitive world.
Working hours

Monday- Sunday :9:00 am-6:00 pm
(Phone/Whatsapp 24/7)
Thursday – Closed
We are here

57, JNC Street, Koramangala 5th Block, Bangalore
Phone:+91 8050011304
Email: [email protected]